In my previous band, we knew we needed to get featured on Spotify playlists if we ever wanted our music to reach a wider audience. After watching a few friends attempt the task, we realized it wasn't easy — but it was possible.
How do I get featured on Spotify playlists? The way to get featured on Spotify playlists is to submit unreleased music directly to the editorial team at Spotify. Spotify hires editors to find undiscovered bands and add their music to new playlists.
Of course, there's a difference between editor curated Spotify playlists and influencer based ones. Both can be extremely beneficial to an independent band and depending on your approach, the process can be relatively simple.
Ultimately, it always comes back to content. You can start the conversation, but your music always tells the story.
Here are a handful of tips we suggest if you want to increase your chances to get featured on Spotify playlists.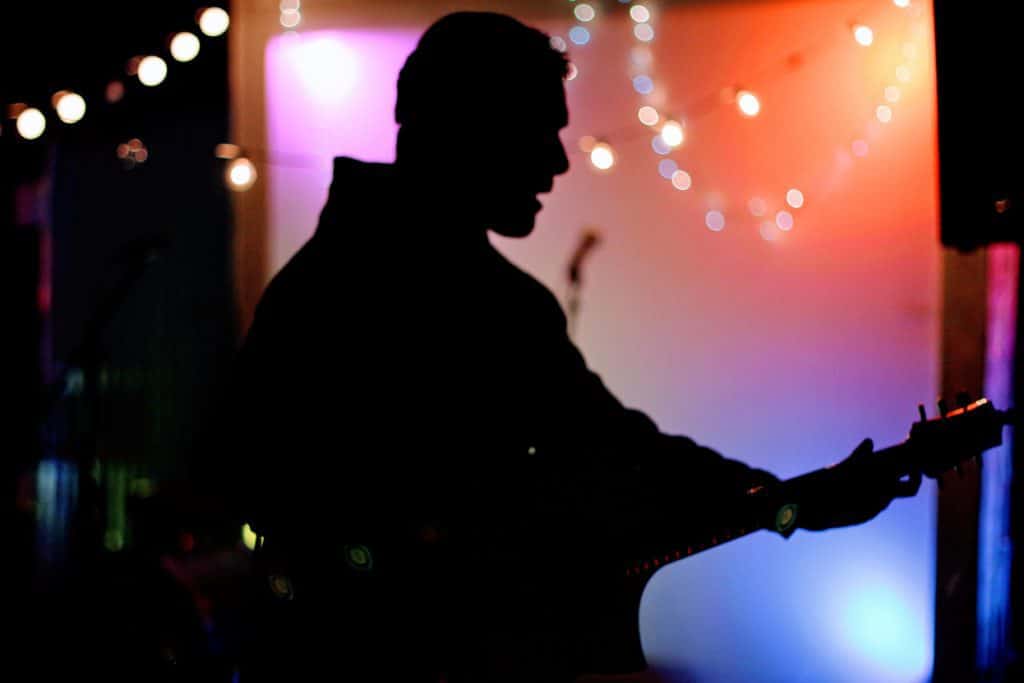 OFFICIAL SPOTIFY PLAYLISTS
Before we get too deep into this, we want to be clear: Spotify doesn't have a public list of curators you can just reach out to, but they do have a submission form.
In July 2018, Spotify released the beta version of this feature, giving artists a simplified way to submit unreleased music.
On the Spotify for Artists website:

"Everyone, whether you're an artist, label, manager or part of an artist's team, can try out this feature. Simply log into your Spotify for Artists account or, if you work at a label, head over to Spotify Analytics. There, you'll have the option of selecting one unreleased song for playlist consideration and submitting it to our team."
These editors expect you to tag and submit the song at least seven days before you schedule it to release.
From there, the Spotify team search through submissions based on the information you choose to include, like genre and mood.
The feature allows you to detail what instruments were used to record the song and if it has any cultural significance, etc.
Spotify then looks to see what else your fans are listening to. They look at how many monthly listeners you're profile shows. And they'll look to see if you're on any other playlists.
As long as you submit your track at least seven days in advance, it will automatically appear in your followers' Release Radar playlists.
From there, it's a bit of a coin toss.
Hopefully, your music stands out, but just by submitting, you're eliminating a huge percent of the competition.
Now you just have to beat out the bands that submitted their new songs also.
ORGANIC DISCOVERY
Of course, using the submission feature isn't the only option. People like Allison Hagendorf (Global Head of Rock at Spotify) actively seek out new and independent artists with high-performing content, to feature on Spotify playlists.
She recently featured the Oregon based band, Roseburg, on The New Alt playlist, simply because their songs "Wave" and "Be Good" were performing well on their own.
But most bands aren't that fortunate. So the submission feature gives independent artists the chance to be considered for larger playlists.
Previously, this was too competitive to even attempt. Now, your chances are much higher.
The competition still is steep, but there are several things you can do to increase your chances of getting featured — like reaching out to influencer playlists.
INFLUENCER PLAYLISTS
Influencer curated playlists are organized by anyone who has developed a niche following on Spotify.
Although they may be smaller, influencer curated playlists hold equally as many opportunities for local and independent artists, as the editor curated Spotify playlists.
Getting featured on smaller playlists is like putting non-profit volunteer experience on your college applications — it will only help your chances of getting that big, "Yes!"
Last year, my band Lucky Mint released our first album, Faster Now. We were excited and convinced that we needed to hear our songs on editor curated Spotify playlists. But this was before the beta feature was released.
Around that same time, some friends of mine were featured on a playlist called Summer Sampler Vol. 1 — organized by a local PR group. From that one playlist inclusion, their monthly listeners jumped from a few hundred to almost 3,000.
For a three-piece pop-punk band from Goodrich, MI with no management — that was incredible.
A Spotify playlist that already had the audience their band was looking for, decided to include them.
Fans that appreciated the type of music my friends were creating suddenly had access to a new band. It was a win-win-win scenario, and what did they do to get the opportunity? Send one email.
They figured out who was organizing the playlist, reached out online, and explained why they felt their music was a good fit. And it worked!
DON'T GIVE UP
Yes, there's absolutely a chance whoever you're emailing will just ignore your message and go about their day. But what if they don't? What if whoever you've decided to email just happens to be having a good day?
It takes what? 10-minutes to write one email? Think about that — 10-minutes of work that could potentially equate to thousands of new people listening to your band. The payoff is certainly worth it.
Plus, once you've written that one email, you can turn around and send it to any number of curators. Just copy-and-paste it into a second window, change the name and email address and you're done.
The more emails you send, the better your chances will be of getting featured on those influencer playlists, and eventually Spotify's.
Sure, sometimes it might feel like your just pissing in the wind. But if you believe in your music, and really think people should listen to it, so will someone else.
Send the email — eventually, someone is going to click, and they'll give your band a chance.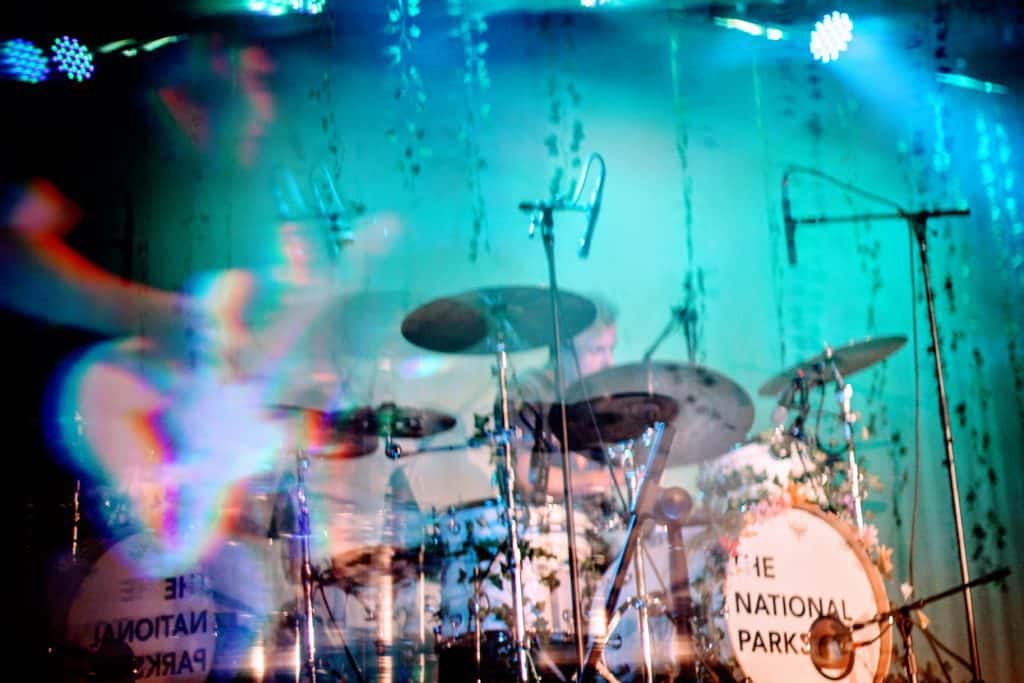 VERIFY YOUR ARTIST PROFILE
Another critical tip to increase your chances of being featured on editor curated Spotify playlists? Get your artist page verified.
This is one of the easiest things that you're going to do all day, guaranteed. And that little blue checkmark goes a long way when trying to make your artist page look credible.
So how do you do it?
First, Go to Spotify for Artists and click "Claim Your Profile."
Then, the forum will ask you to fill out the necessary information, like the name of your band, etc.
After a few days, that little blue checkmark will appear, along with all of your new artist page perks.
Verification allows you to update your profile image, write a bio and look at streaming statistics for your songs.
DON'T BUY PLAYS
Whatever you do, don't believe that the only way to get featured is to buy your way in.
No one can pay to be added to any of Spotify 's editorial playlists, and it just looks tacky. It's like plastic surgery for your music. It might look cool at first, but it can't beat the real thing. And everyone can spot the difference.
REACH OUT TO WRITERS
The last and final tip we have is to reach out to blogs, digital magazines, local and regional newspapers, etc.
Getting published will give you the exposure of those publications. Their readers will see an article about your band and be given the opportunity to listen.
If they're smart, like Ennui Magazine, they'll include back-links to your Spotify, Bandcamp, Facebook, Instagram, etc.
Those back-links will lead people who read, to your band. The next time someone Googles your band name, they'll find you (not some defunct dad-rock band in Scandinavia with the same name).
The nice thing about getting blogs to write about you is it's a whole lot easier than getting Spotify playlists to feature you.
Blogs need content, and they want to believe that your fan base will read their blog.
Most blogs rely on advertising to make money, so they aren't looking to charge you for an article. They just want the story.
If you make it easy for them to publish a post about your new single, guess what? They're going to publish a post about your new single.
Throw together a professional EPK (electronic press kit) and just like your initial pitch email to influencers, blast that press kit to every publisher you can think of. If you send them a quality article that's already written, with pictures, quotes, links to songs and your social media, why wouldn't they publish it?
They get the content, and you look important enough to be written about. And Spotify likes that.
GO GET FEATURED
Look, this isn't a sure-fire way to get featured. We know that. There's still a chance that after everything, Spotify might pass on your song or your album.
But there isn't a quick-and-simple way to get the biggest streaming platform in the world to pay attention to your independent band.
Spotify wants the same thing you want: more exposure.
If you're doing everything you can to get featured on smaller playlists, get press from blogs and magazines, verify your artist profile and push your content — and writing the best possible songs that you can, eventually Spotify is going to take notice. And so will the thousands of new fans that will want to listen to your music.
So go get 'em.
For more industry tips and music marketing hacks, check out Ennui Magazine. You can also follow us on Facebook, Twitter, Instagram, Pinterest, YouTube.