A few weeks ago, I shared an article with a Facebook group called Seattle Musicians. I wrote a brief post explaining what Ennui Magazine does and several people responded positively.
But, like anything on the internet, there were also haters. One kid responded by saying, "How will this actually help my band? This isn't real journalism."
Eventually, I realized music blogs might still be a topic that many people don't understand — especially independent musicians. So, here's why getting published on a music blog is one of the best ways to promote your music.
How do blogs actually help my band? Music blogs help your band's image. It's free advertising to a wide audience of listeners. On an independent level, there's nothing to lose when a music blog features your music on their site.
That being said, many music blogs very much are real journalism — Ennui Magazine is one of them. There's a laundry list of profitable positives that come from getting your music featured on blogs.
Although maximizing the profitability of your band isn't the only way to take your music seriously, it certainly helps other people take your music seriously.
Many blogs will write about your music for free
Although we don't plan to be forever, Ennui Magazine is an entirely non-profit website and print zine. We haven't made a dollar from our articles but that certainly doesn't mean they're worthless.
We don't charge the bands we write about because that's counterproductive to our overall mission.
At Ennui Magazine, we want to provide a platform that helps aspiring, independent musicians, in an industry that too often wants to squeeze every dollar out of genuine creativity.
Many artists understand how an article in Alternative Press could help them reach a wider audience, but most don't have the budget to hire a publicist. That's where smaller publications or music blogs can be valuable resources.
I personally played in a dozen independent bands throughout my teens and early 20's. Over and over again I wished there was an affordable resource like Ennui Magazine to help promote the music I was striving to create and answer questions about the industry that I didn't know at 17 years old.
So after the initial flame of my latest band burned out, I decided to build that resource myself. 
If your band is looking to spread the word about upcoming new releases, tour dates, music videos or just wanting to set up an interview, email us. We would love to work with you.
MUSIC BLOGS WILL INCREASE YOUR CREDIBILITY
Have you ever heard the saying, "All press is good press"? Well if there's any truth to that, it certainly applies here.
Getting a feature from Rolling Stone is a major step in any band's career. But even an article from a widely recognized publication has a shelf life.
Having a continuous stream of press — even from smaller music blogs — looks good to just about everyone. 
If you've been in the industry longer than a few days, you know how self-promotion can get real annoying real fast.
When a band releases something new, if they're regularly posting things like, "Check out my band's new song!" or "Have you bought tickets to our next show yet?" it starts to do more harm than good.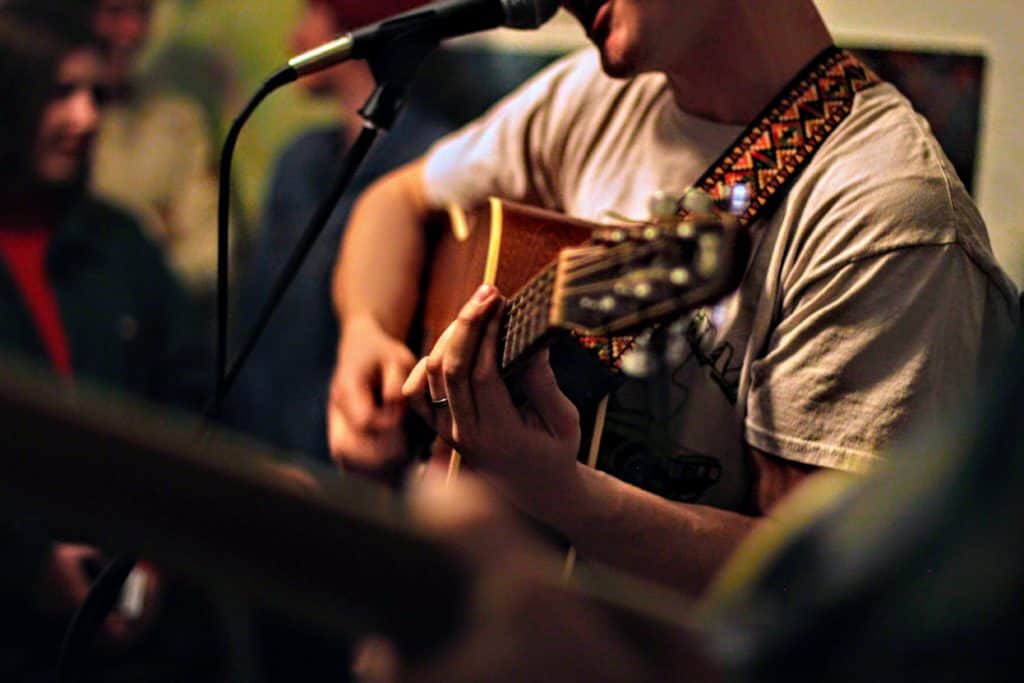 Asking a blog to review your album or feature your video not only gives you something else to share on social media, but it also looks like your music is developing some clout.
Even if you're not the next-big-thing, the buzz from music blogs makes it seem like you are. To some, that might seem a little deceptive, or sound like smoke and mirrors, but that's the industry we're in.
"All press is good press," even if it's small press.
Here's an example: I played in a band in high school, unfortunately, named City of Giraffes. Our last show was at a local venue called The Pike Room in Pontiac, MI. It's a smaller venue that only holds a few hundred people.
We sold every ticket we could and filled that room until it was at max capacity. People that had never heard of our band saw the line and bought tickets just because it looked interesting.
A well-written feature from a non-profit blog can create the same effect. 
Smaller blogs have more time for your music
We recently published a feature interview with our good friends in the band Roseburg about their new single RIP with Kellin Quinn of Sleeping With Sirens.
Alternative Press also published an article — which gave the band a powerful press quote. Their article was well written but side-by-side, our article goes significantly more in-depth.
Getting the feature from AP is a huge stepping stone and resume booster for the Roseburg dudes. It gave the band incredible exposure, putting their song in the ears of thousands of more listeners than we could.
But we were able to tell a better story.
Major publications like Billboard or The FADER, often give their features to celebrity artists like Post Malone or The 1975.
Because they're already working with countless national and global acts, smaller independent artists rarely get a mention. When they do, it usually only scratches the surface of information.
Smaller music blogs don't usually have access to bigger named acts but are still hungry to produce high-quality content. Reaching out to smaller blogs can give your band an opportunity to tell the larger story behind the music. 
Backlinks from blogs will boost your search rankings
Probably the most valuable reason to reach out for blog love is SEO.
The more blogs you have linking to your band, the better your chances of being found.
Google's algorithm works based on keywords, headlines and text-based content (like blogs). If more than one blog is writing about your new song and linking to your band's website, that tells Google that you're something to pay attention to.
The next time someone searches for your music, you'll be that much easier to find.
Go type your band name into Google right now. If a link to your band's website isn't the first thing to pop up, you need to work on your SEO.
How are people that don't know about your band going to find your music if typing your exact band name into Google doesn't direct them to you?
Now, if your band's website isn't showing up because you don't have a website, that's a whole separate issue for a different blog post. For the time being, make sure music blogs are at least linking to your social media and streaming profiles.
HOW TO GET MUSIC BLOGS TO WRITE ABOUT YOUR BAND
At this point, it might seem crazy that all of these benefits are at your fingertips, but they are, and getting featured is so much easier than you'd think.
There's no trick formula or elaborate hoop course that you need to jump through to get music blogs to pay attention. All it takes is a story, and the way you get a blog to tell your story is to ask.
If your band is looking to spread the word about upcoming new releases, tour dates, music videos or just wanting to set up an interview, email us at Ennui Magazine. We would love to write about your band.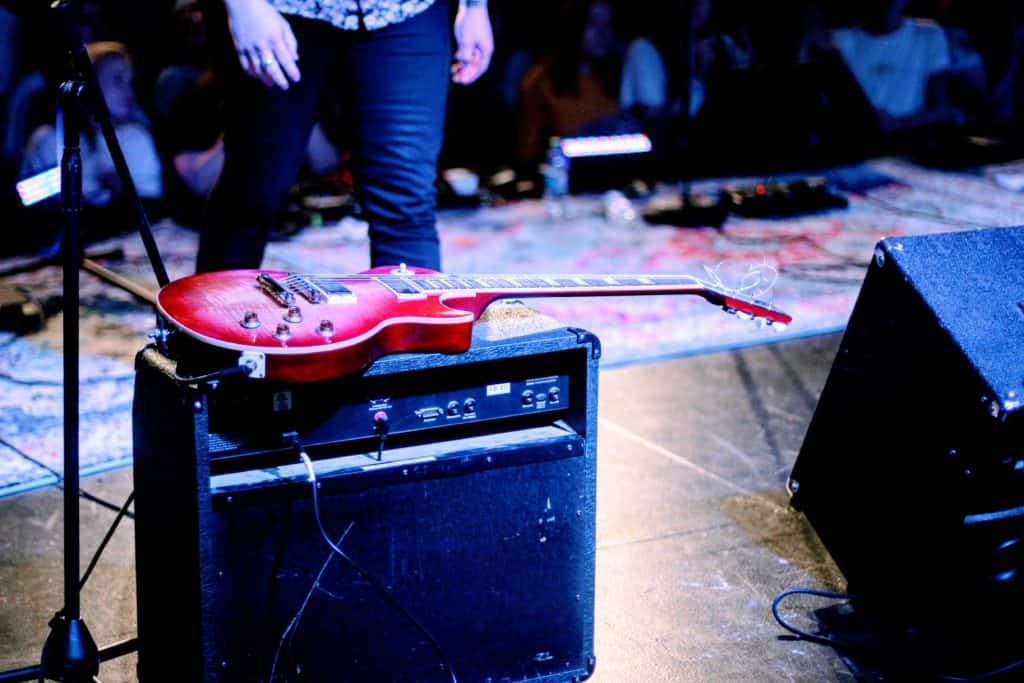 Most blogs will have a submission form or contact information listed on their website. Reach out to their editors and ask them to write about your music.
Be sure to include as much information as possible. Help the blogger understand what story it is you're asking them to tell. If they're interested, someone will reach out to you and start the process of writing about your music.
Another easy way to get blogs to pay attention to you is to make it as easy as possible for them to write about you.
One of the best ways to do this is to basically write the article for them, in the form of an EPK.
Electronic press kits are shockingly underutilized in the independent music world but are one of the best ways to get important information about your music directly to the press.
If you don't have a press kit, Google it and make one, or email us and we'll make you one for next to nothing.
Sending an EPK to a blog sends a message that your band is professional. It also makes the blogger's job 1000 times easier. If 10 bands email and you're the only one with a press kit, your chances will be much better. It's less work for them to feature you, making it a win-win for everyone.
For more industry tips and music marketing hacks, check out Ennui Magazine. You can also follow us on Facebook, Twitter, Instagram, Pinterest, and YouTube.