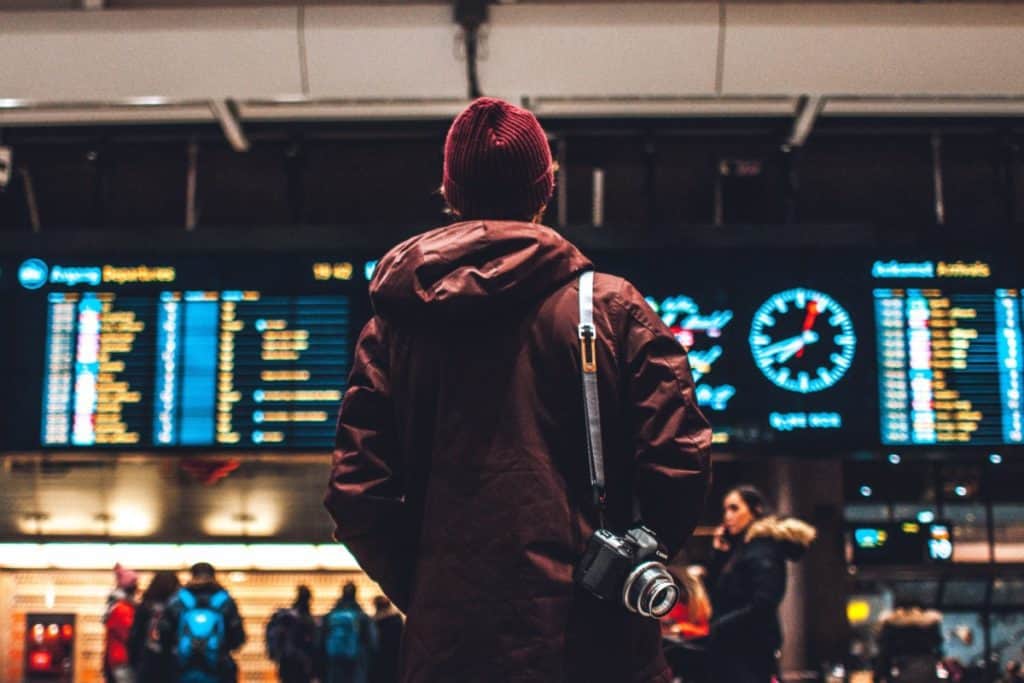 Traveling overseas can be a hassle — you have to worry about transportation, communication and organization. Just imagine trying to coordinate several concerts, arrange to ship thousands of dollars in equipment and make money on top of all that. If you're a band touring overseas you have a lot of work to do before you even step foot on the plane.
When a band travels overseas they need to have the proper documentation for themselves and their band. Each member of the band will need a passport and, in some cases, a specific artist work visa. Once the paperwork is in order, they'll need to create a tour itinerary, make arrangements for gear, and take care of personal travel preparations.
Knowing the rules, regulations and options will help any band make smarter decisions to not only survive, but thrive on an overseas tour.
Obtain Proper Documentation
Seriously, Get Your Passport
First things first, you're not going anywhere if you don't have a passport. Don't wait to take care of it until the details are planned, it should be the first thing on your checklist.
Generally, it'll take 6-8 weeks to get your passport, and costs $145. However, if you're running low on time you can request for the passport to be expedited. There is a $60 fee for expediting the process and fill out this form.
Here's what you'll need to do at a Post Office facility:
Complete Form DS-11: Application for A U.S. Passport
Provide evidence of U.S. citizenship
Present state-issued identification
Submit a photocopy of the identification document
Pay the applicable fee
Provide one passport photo
At some locations, you can have your passport photo taken on-site for an additional fee (I've always taken mine at a local Bartell Drugs or Costco.)
For more questions about this process visit the USPS website for tips.
Artist Work Visas
Like anyone who is going to work in another country, you may be required to have a work permit or visa. There are many different factors that determine whether you need a visa or not. How long will you be in the country? How much money are you going to make? How many shows are you going to perform? Are you playing at a festival?
To determine whether you need a permit you should first check the embassy website for the country you are planning to visit. That website should have information directly related to your home country. And if there isn't you could always go the old fashioned way and give them a call.
If you're only planning to play at one festival or show you can contact the show coordinators directly to see if you'll need a permit for their show.
Just remember, most artist-related work permits will be handled differently from other work permits. So, if you've had to apply for a work visa before, the process will most likely be different from what you've experienced.
Be prepared for fees. Like all government-required paperwork you can expect to pay to play. Some countries have application fees or processing fees.
Also, like most government applications, it can take an extremely long time for them to process anything. And if you want it processed quicker – you guessed it – more fees.
That's why it's extremely important to take care of government documentation first when planning an overseas tour. It's the least fun part of planning, but the most crucial.
If your passport or work visa isn't ready in time all your other planning will go down the drain — without them there is no tour.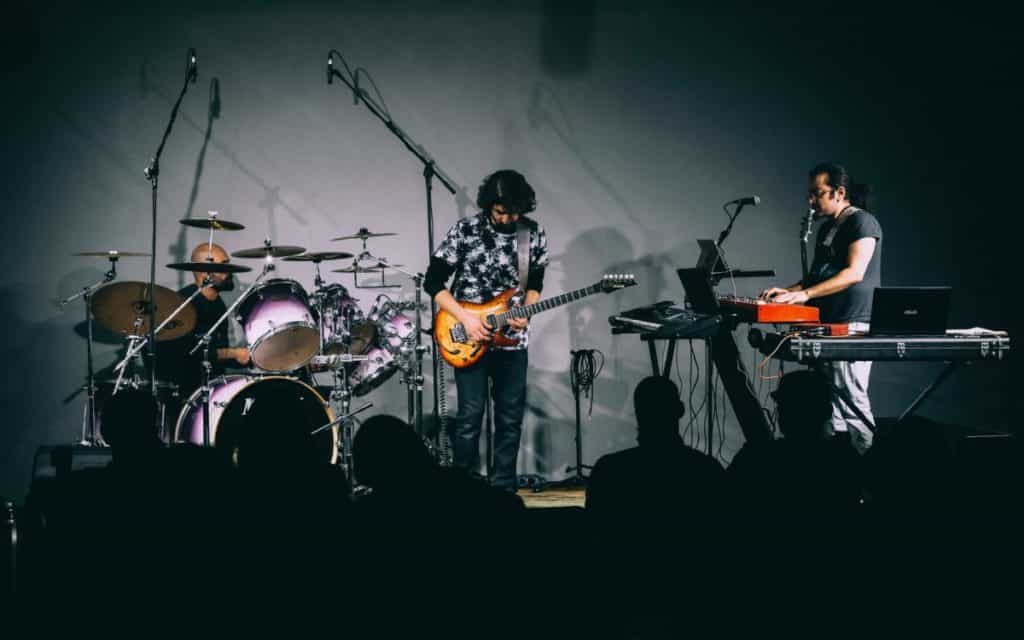 Tour Schedule
Transportation
Transportation can be the most costly part of a tour. You have to pay to get the whole band and their equipment to another country and then get all that gear to and from each show on the tour. All that traveling can get very expensive, very quickly.
If you're going to Canada or Mexico, road-tripping may be the easiest way to travel in and out of the country, and from show to show.
If you don't have a van already, you can do some quick price comparison and rent one.
If you're traveling overseas, try flying on discount airlines like Norwegian and Easy Jet to save on airline costs. Cheap tickets are great, but getting there is only half the trouble.
If you're touring in Europe, they have an extensive train system that cut travel costs and still get you where you want to go. It will take some extra time to figure out which train and you'll be walking to and from the train stations with your equipment, but it is possible.
Renting a van when you arrive at the airport is another option. However, whether you can drive that van depends on the country.
Most European countries accept American drivers licenses for short periods of time, but not all countries do. That's something you'll need to check the embassy website for. Or you can apply for an International Driver's Permit.
If none of these options are going to work, and you have the money for it, you can consider hiring a local driver. They know the area, the laws and the culture of that country and can be extremely helpful when trying to plan your stops.
Transportation is a crucial part of planning a tour, so take your time and weigh out your options.
Timeline and Itinerary
Planning out your itinerary can save you a lot of hassle in the long run. Your itinerary should include: addresses, drive times, contact information, customs information if you're touring in more than one country, as well as any other notes that may make the trip run smoother.
An itinerary will help you know who, what, when, where and how.
Who is in charge? You need to know who you will be dealing with when you arrive at the venue, and their contact information just in case.
What are the travel customs? Know what documentation and ID you need on you to get where you want to go.
When do you need to get there? Know when you're expected at the venue for soundcheck and the show. Know when you need to get on the train/in the van and how long it will take to get there. Being on time is always important. You might want to allow extra time to get where you need to go, just to allow for any confusion when it comes to traveling in another country. 
Where are you staying/playing? Are you staying in a hostel or a hotel? Maybe you're staying with a member of another band. Plan out where you will be staying every night; include times you need to arrive there and the addresses. A good tip is to check how long it will take you to drive to the venue from the spot where you're staying. This will help you know when to leave and how early you need to get up, get ready and pack the van.
How is pay working out? Know who the main contact is that you should direct your pay questions to and how they are planning to pay you.
An itinerary isn't fool proof. Be prepared for things to change and go wrong. Have some backup plans and be able to go with the flow a little bit.
A good tip is to have the phone number and addresses of local hospitals and police stations.
Most importantly, remember that if the itinerary doesn't work out exactly as you planned the tour isn't ruined. Do your best and have fun with it.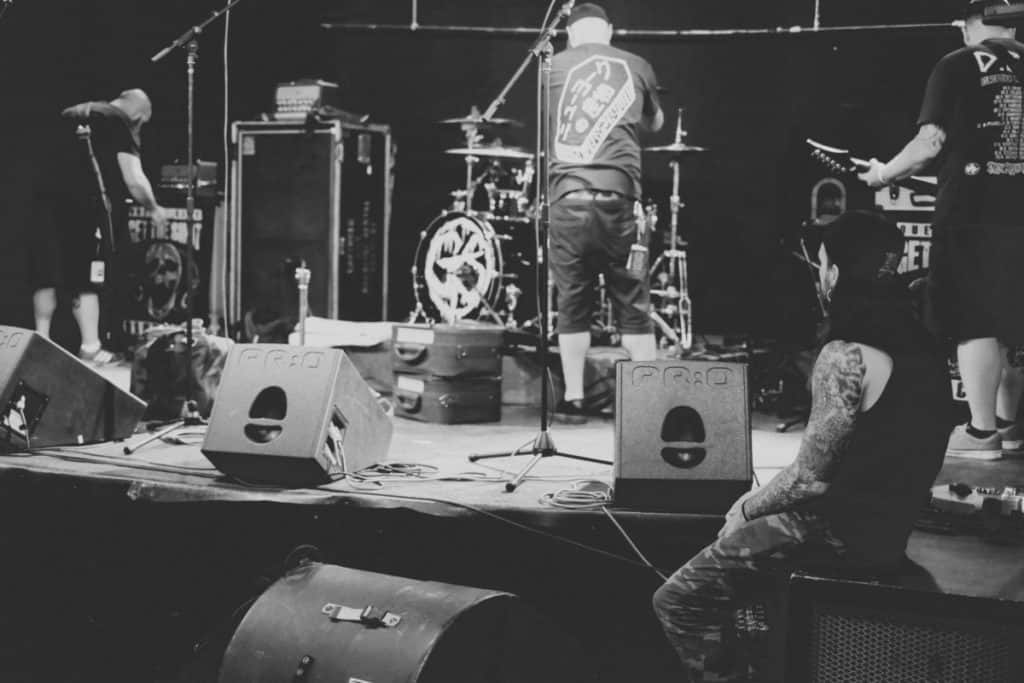 Equipment
Keep it Simple
If you're planning on bringing your equipment overseas try to pack light.
If you're a singer, you may consider packing only your favorite microphone rather than bringing the six you own and will have to choose from later.
If you're a guitarist, limit the number of effects pedals you bring to only the essentials. Instead of bringing multiple guitars onboard, just bring a versatile and dependable guitar that can achieve the best sound possible.
Of course, some band members don't have that luxury – you can't really slim an entire drum set down or cut back on amps for that matter.
The point is to not bring the kitchen sink while packing overseas, anything non-essential should stay home.
Gear on a Plane
If you're flying with your equipment, understand that most airlines have specific rules about large carryon items, such as instruments and amps and the rules can vary airline to airline.
Here's an example of rules about musical instrument travel with Alaska Airlines.
Other airlines should also have information on their websites about the company's musical instrument policies. That information might help you decide whether you're planning to carry on, gate-check, or checking equipment as luggage. 
Musicians have also been known to purchase an extra seat for their larger and more fragile instruments. This is not the cheapest option, but it will give you some peace of mind when it comes to the care of your instrument while traveling.
Be sure to contact the airline ahead of time so they know what to expect and to hopefully avoid any issues on the day of the flight. There may be an additional fee for instruments or gear over a certain weight.
House Gear and Rentals
When shipping or flying gear becomes too expensive, many musicians have opted to rent equipment from local shops during the tour.
This can eliminate the stress of hauling all your precious equipment hundreds of miles, but just like renting a van you might not find exactly what you're looking for at the price you prefer.
Again, doing your research is important. Call ahead to get a range of what the store offers and what they can set aside for you. Check-in with a couple of places to get the best price, or rent from multiple places to get exactly what you need.
The same goes for house gear. A lot of venues will offer a variety of different instruments and equipment that you can use, but you'll want to call ahead and make sure they have what you need.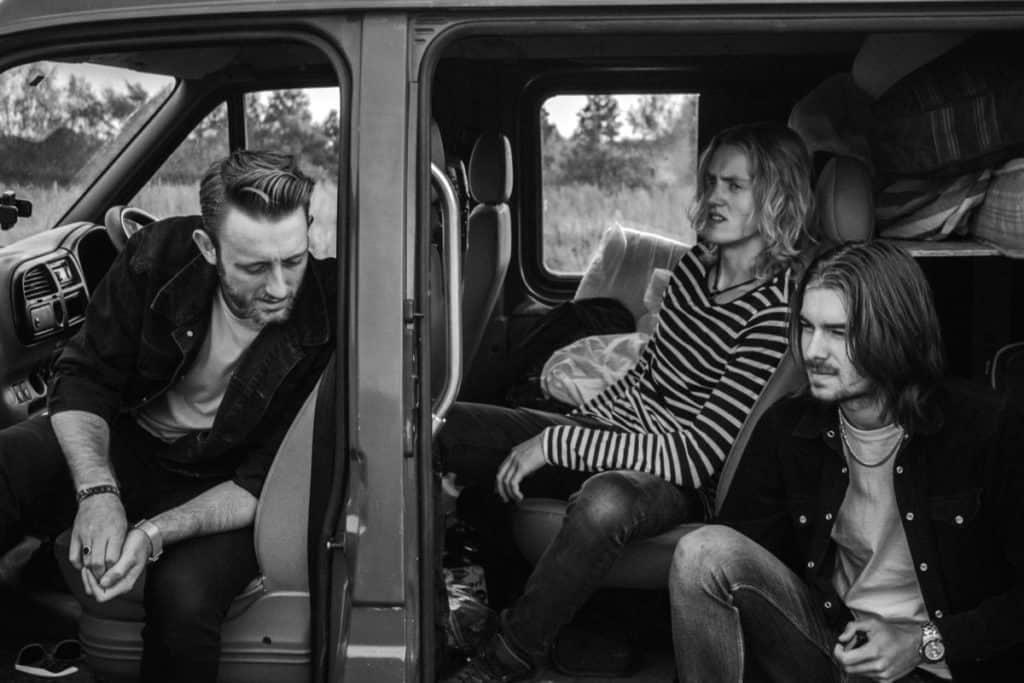 Personal Travel Tips
With all the planning you'll have to do for an overseas tour, it's easy to overlook personal travel tips. Here's a list of things to make sure you add to your checklist, including the best products to bring in your bathroom bag.
Stay Healthy
Traveling exposes you to all kinds of germs and a band member getting sick during a tour could really dampen everyone's spirit.
Keep some personal hand sanitizer with you, drink water, take some vitamins, and get enough sleep.
Even though a tour can feel like one big party, make sure you don't crash and burn short of the finish line.
Keep Busy
Don't just endure the long travel hours – enjoy them. Books, music, games are all good options.
Wi-Fi will not always be available on the train or in the van or plane. Check with your phone carrier to see what kind of data options you can get during your tour.
Just in case, download maps of your locations beforehand to avoid losing your way.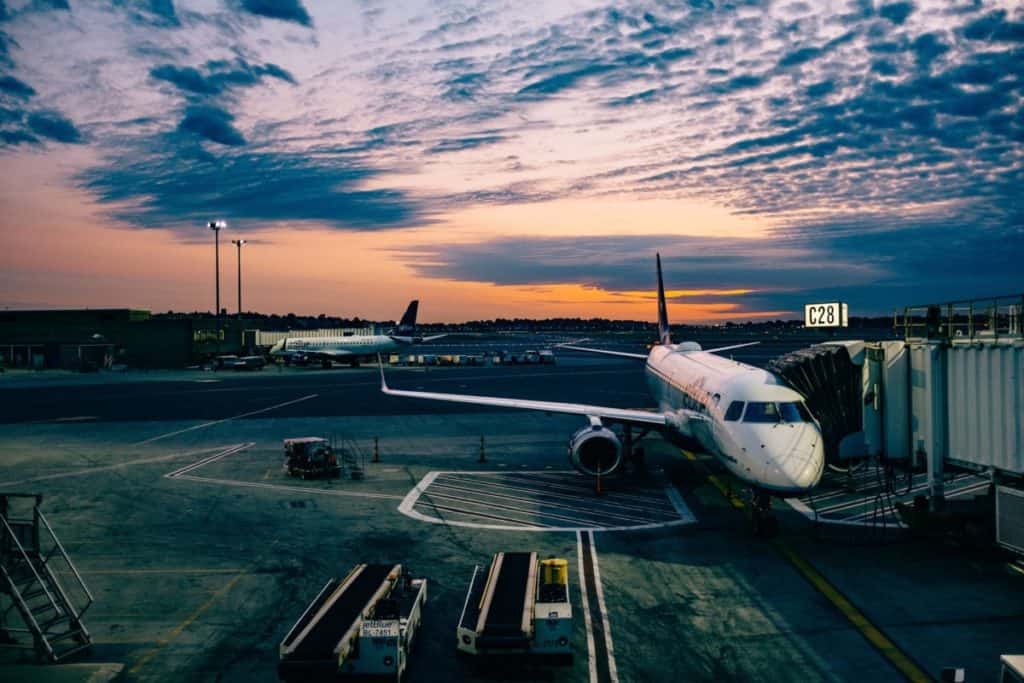 Fight the Jet Lag
Jet lag can weigh you down for days after a long flight. When you first get to your destination delay the temptation to fall asleep right away, it'll make adjusting to the new time schedule so much harder.
Know What You're In For
Lastly, and arguably the most significant, get to know the country you're touring in. What's the point of touring the world if all you ever see are green rooms and hotels?
Familiarize yourself with the country's customs, laws, culture and geography to make the trip run smoother.
You'll meet a lot of people during your tour, and making a good impression could depend on how much you know about a culture's unique customs.
Be prepared, do your research, and most importantly, have a good time.
Booking an overseas tour creates amazing opportunities to learn and grow as an individual musician and as a band.
When it's all over — because all tours eventually end — come back and apply what you've learned to your act at home and keep in contact with the amazing people you met.
Oh yeah, and don't forget to document everything — it'll make great content for the future but it'll also be a trip you'll always want to remember.
Related Questions
Why do bands book tours overseas?
Bands tour overseas to reach a wider audience. Playing to new audiences helps bands get exposure, and exposure is the best way to gain new fans. Not to mention, people overseas love live music. Have you ever seen a video of a concert in South America? It's nuts!
Where do bands stay on tour?
Bands stay where they can. Have you ever heard the term, "Beggars can't be choosers?" Most bands don't have much of a tour budget, so they'll sleep in the van (or bus), a host's living room, or at various campsites. Unfortunately, a hotel room (with clean sheets and indoor plumbing) is a luxury many bands are forced to forgo on low-budget tours. Check out our article all about this!
How do I get my music played overseas?
The short answer is to play a tour to get exposure. Start making connections with bands overseas in order to put a tour on the books. Once you've made those connections, reach out to local blogs, magazines, radio stations and newspapers. The process of building a following and getting your music played is the same everywhere.
Written by Madison Weaver.
For more industry tips and music marketing hacks, check out Ennui Magazine. You can also follow us on Facebook, Twitter, Instagram, Pinterest, and YouTube.