Unless you're the Rolling Stones, there are few luxuries when touring with a band. You spend most of your time on the road and at venues. There's not much space to move around and little privacy. But what about one of the most basic human needs: showering? When it comes down to it, how do touring bands get clean?
Taking a shower on tour isn't always easy. Unless you stay in a hotel every night, you'll have to be resourceful, creative, and flexible. Many bands bathe at health clubs and gyms, while others get clean in outdoor bodies of water, public restrooms, gas stations, and grocery stores.
On the other hand, some bands don't care. They roll out of bed, hit the stage, and then return to bed after the show.
In an interview with Alternative Press, Brian "Head" Welch of Korn said, "I could tell you 100 stories about how bad it was on tour. I'd go to sleep with my clothes on because… if you take off your shoes and socks, they stink so bad that no one wants [to be near you]!"
The good news is there are many ways you can get clean and practice basic hygiene on tour. Here are 12 ways musicians take showers on tour!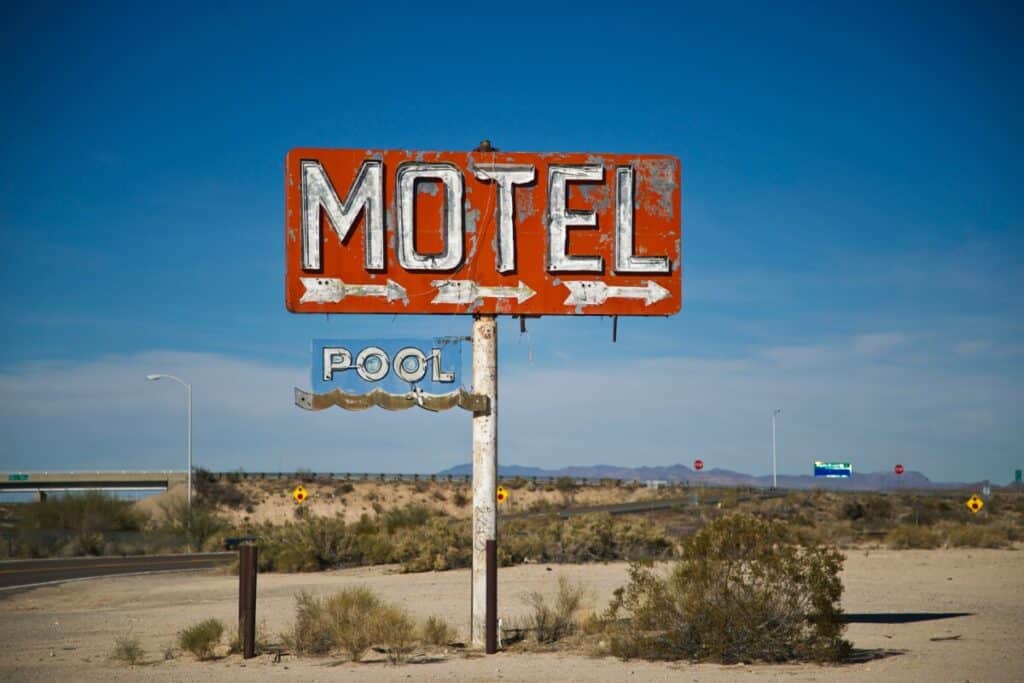 HOTELS & MOTELS
The most common way bands clean themselves on tour is by taking hotel (or motel) showers. Hotels are great because they provide a private space to clean yourself and your clothes. They also have soap, shampoo, and towels that you can use for free!
The only problem is that hotels are expensive, especially when touring with a large group. If the band has many members and the tour requires multiple vehicles, it's easy to rack up hotel bills that cost thousands of dollars a night.
If you're lucky enough to have a sponsor to cover your hotel costs, take advantage of it. Otherwise, you'll need to find cheaper ways of getting clean on tour.
VENUES
As you cycle through venues, you'll find that the amenities vary. Most venues have a bathroom, sink, and soap, but not necessarily showers. Other venues have all of these things.
Generally speaking, the bigger the venue, the more amenities they will have. A shower may be unavailable if you're playing a small show at a club or in a basement. If you're playing at a festival, however, you can usually count on the fact that there will be showers available for band members and staff.
So if you're unsure what to bring or what amenities will be available, ask the venue. They'll be able to tell you precisely what is included at that location and whether or not there's an additional fee for anything extra.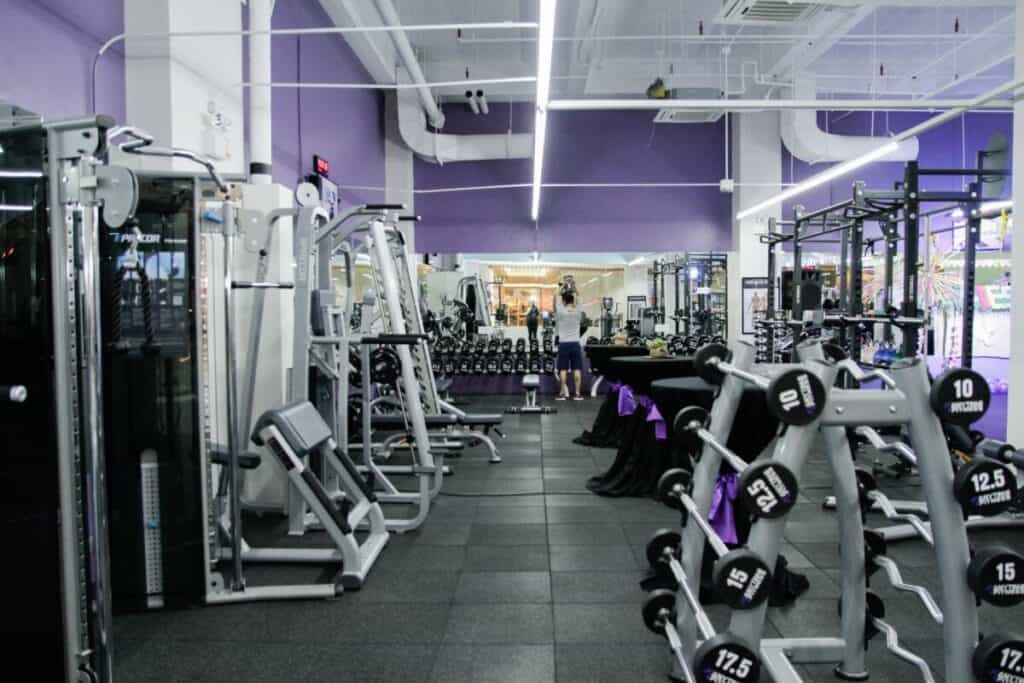 HEALTH CLUBS
Health clubs (or gyms) are great for getting in a quick workout on tour but are also perfect for taking showers. Most have private shower stalls that can be locked and are usually very clean.
Many national gym chains are also open 24/7, which is helpful if your tour schedule doesn't allow you to stay in one place for very long or if you need to find somewhere to shower after hours (or early in the morning).
Some gyms are open to the public, and others require a membership. Unfortunately, many gyms are expensive, surpassing most touring bands' budgets.
If you don't have a lot of cash to spend, try searching for local gyms that offer day passes or discounted memberships. If you're unsure what's required, call ahead to see if you can purchase day passes or ask about their guest policy.
Another downside to bathing at the gym is availability. If you have a membership with a particular gym chain, but the town you're playing in doesn't have that gym, you'll have to find somewhere else to get clean.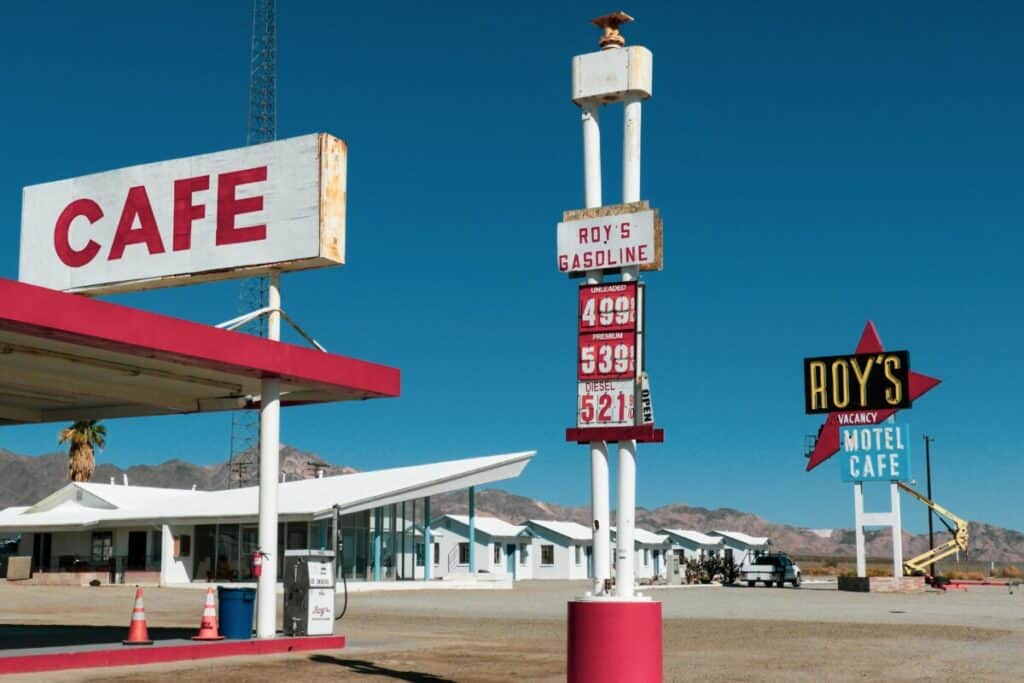 TRUCK STOPS
Truck stop showers are perhaps the most convenient way to take a shower on tour. Usually located along highways, truck stops offer showers, restrooms, and restaurants or convenience stores where you can buy food. Some truck stops even offer laundry facilities.
Check out this guide with 11 ways touring musicians do laundry on the road.
Truck stop showers vary in quality. Some have coin-operated showers with a push button that starts the water flowing or provides soap automatically — others require you to use tokens to start the shower and provide your soap.
Truck stop showers are made for long-haul truckers. However, anyone can use them—they're usually very affordable ($10-$15). You just have to ensure you're not in a truck stop requiring a trucker's license for entry.
The time you get in these bathrooms varies by location — some will give you a few minutes — others allow up to half an hour. While not quite as clean as a shower at a gym or hotel, the truck stop showers are often cleaner than you'd expect.
The downside of showering at a truck stop is that they're usually only available during business hours. If you need an early morning shower or your show goes late into the night, you may have difficulty finding one open.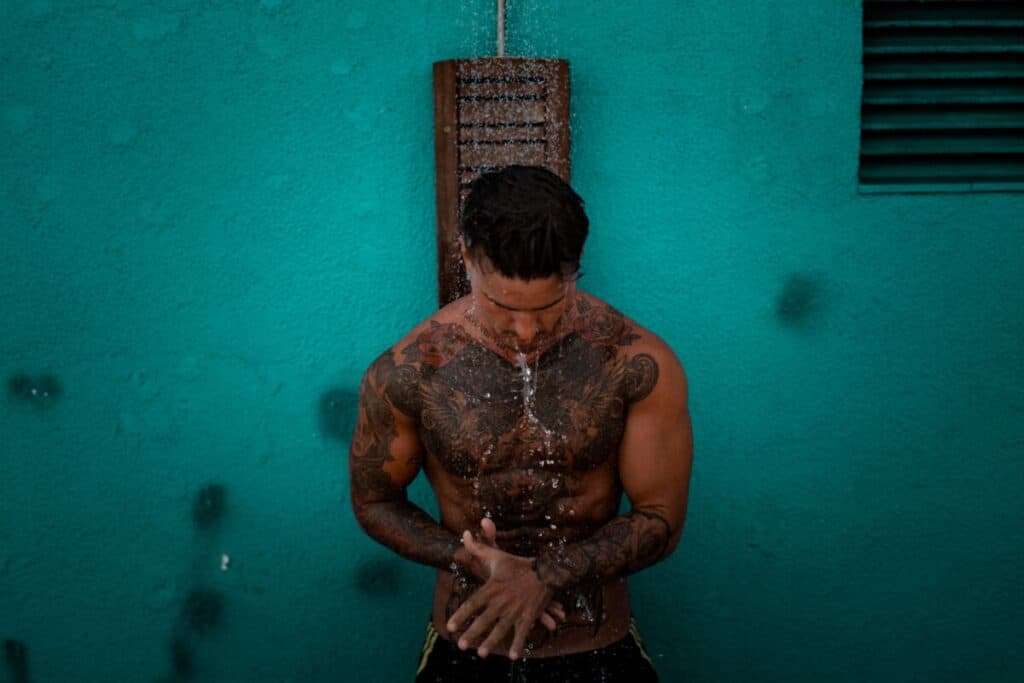 CAMPGROUNDS
While you may not have access to an entire bathroom, there are a few ways that you can still shower while camping.
First, check the campground website. Many campgrounds will post information about their facilities on their website. If they have showers, they should be listed on their page.
Also, check with the campground office and ask if they can share any more information regarding this type of resource in the area.
Another thing to consider is asking other people staying at the campground—this could help find out if there are other places nearby where people go for showers when they want them (such as hotels or motels).
AIRBNB'S
Alternatively, if your band has done well on tour so far or if you've saved up enough money from having jobs at home, then some members of your band may opt to rent out an Airbnb.
Renting an Airbnb can also be a great way to experience a city more than you would from a hotel or tour van.
PUBLIC RESTROOMS
Public restrooms at gas stations and chain grocery stores like Walmart are great places to get clean on tour because you can buy anything you need but don't already have (i.e., shampoo, conditioner, body wash, etc.).
Additionally, there are usually multiple sinks for anyone's use. Fill up the sink with lukewarm water and wash with soap (you can also use shampoo). This seems like an obvious solution, but many people don't even think about it until they get desperate enough for something different from their usual routine — which is why this tip should be at the top of your list!
If your band is touring in a van, Walmart parking lots are familiar places to park and spend the night.
Check out our guide on where musicians sleep on tour.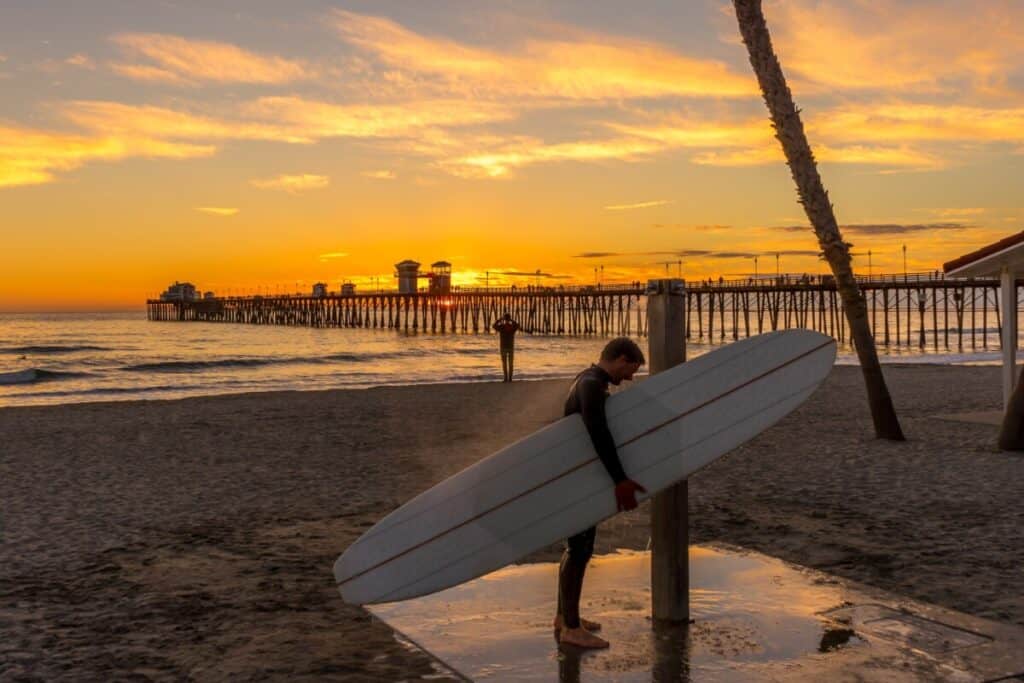 PUBLIC BEACHES
You'll often find showers near the entrance to public beaches. You'll need to bring shampoo, soap, and a towel, and you'll need to shower in shorts or swim trunks (unless it's a nude beach).
Outdoor showers like these don't usually have temperature controls, so don't expect hot water! You should also be aware that the water may contain chemicals or other substances that will get on your skin. If you have sensitive skin, this can be irritating. Some people also react to chlorine, often used as a disinfectant in public showers.
In general, you should be able to find clean shower facilities at most public beaches and swimming areas within the United States, but it's best to plan ahead if possible, so you don't have to go without when needed.
AIRPORTS
If you're a frequent flyer, airport lounges can be a lifesaver. Many lounges have showers you can use during your layover—some even have saunas or other facilities.
Some lounges will allow you to purchase a day pass to shower, get food and drinks, and relax with the internet. If you're in a smaller airport, you may be able to find a lounge that will let you use their facilities for free. If not, you may also be able to find showers in the airport's public restrooms, but these often don't provide very good water pressure or temperature control.
FRIENDS & FAMILY HOMES
If you're on tour with your band but staying at a house that isn't yours, you should know that there are some things to keep in mind.
First, do not expect to be treated like an honored guest.
Second, realize that if the house is maintained by its owner (or owners), it's his/her responsibility to keep track of who's been sleeping where and what state their room is in when they leave—and no one will appreciate having their home turned into Grand Central Station every time someone on tour arrives at their door.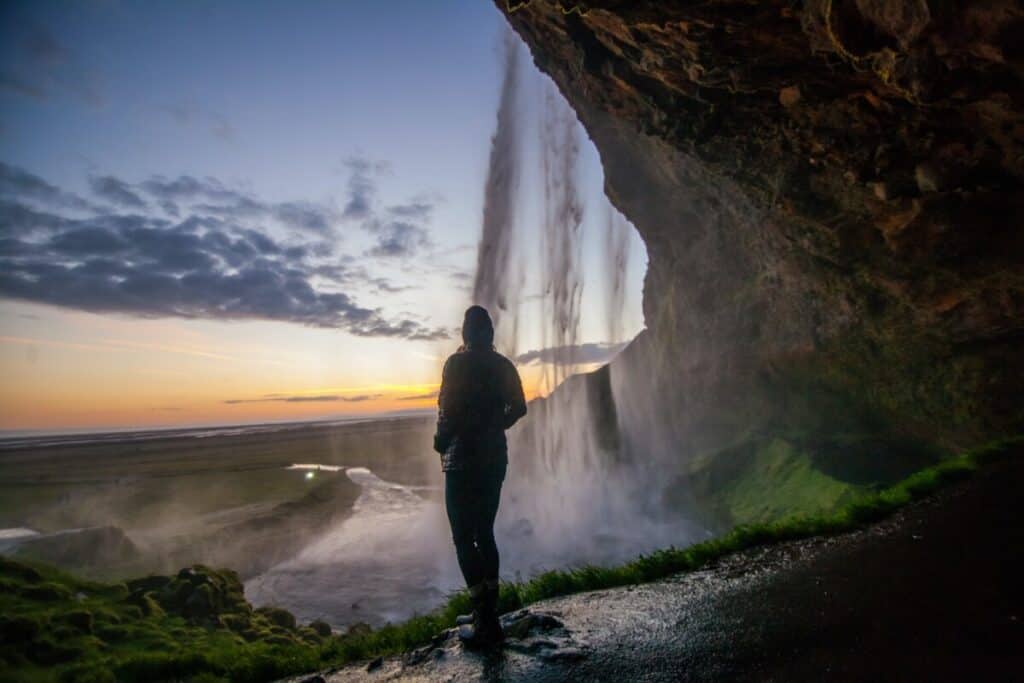 RIVERS, LAKES, & THE OCEAN
Depending on where you are, the easiest way to find a body of water is to look at your phone. Many rivers and lakes will probably be nearby that can be used as bathing locations, especially those near national parks or hiking trails. If you're in a coastal state, head to the ocean!
Be aware of any dangers relating specifically to this type of bathing experience — for example, rapids may create unsafe currents; rocks could make footing difficult; snakes, turtles, or other wildlife could lurk beneath the surface. You must be prepared for potential problems and that everyone else knows about them so they can act accordingly when necessary — or avoid them altogether if possible.
DRY SHOWER
If it's been a few days since your last real opportunity to get clean, it's important to know how to take a dry shower, so you don't feel gross, smelly, and dirty all day.
A quick rinse with generic wet wipes and dry shampoo will eliminate any visible sweat or dirt on your body, and a little hand sanitizer can help kill the smell.
If you don't have wet wipes — hand soap, water from a bathroom sink, and paper towels are quick and easy ways to wipe down and freshen up.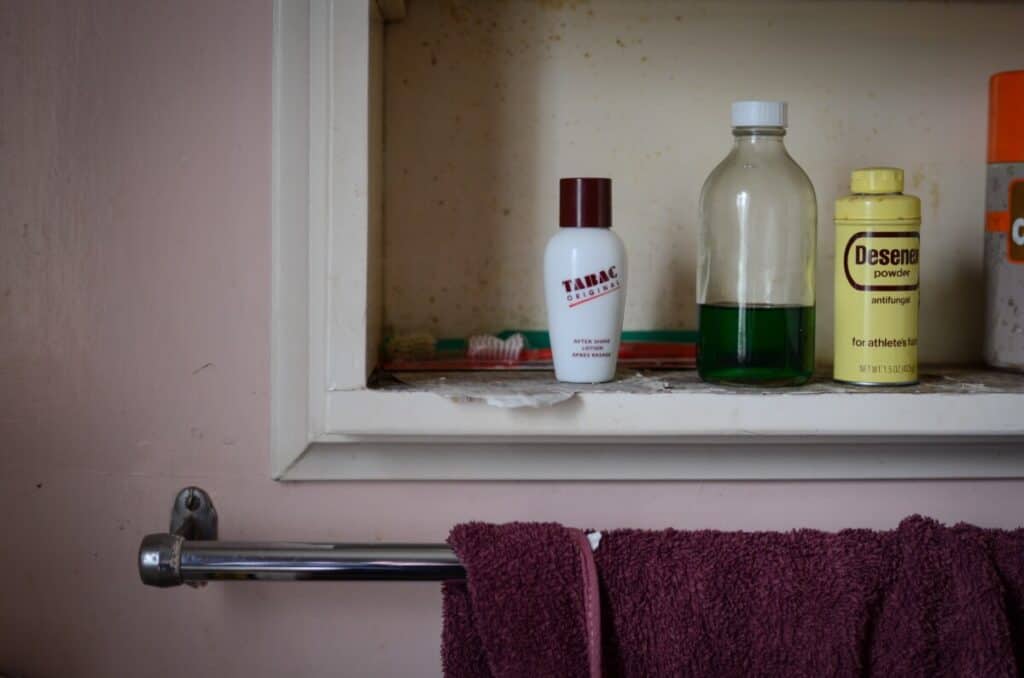 THINGS YOU'LL NEED
Taking a shower on tour isn't always easy. You must be resourceful, creative, flexible, and willing to take risks — but it can be done! Unless you're not in a hotel that provides the essentials, here are some things you'll need:
Towel — A towel is an essential part of your travel gear. It should be large enough to wrap around you, absorbent and soft, easy to wash, and lightweight. You can choose from microfiber or cotton towels—both have pros and cons.
Soap — An essential tool for traveling. Soap can help you clean your body and hair, making being around other people more pleasant.
Bodywash — Bodywash is an excellent option for travel because it is small, light, and easy to use. Bodywash can also help you feel fresh after a long day of travel.
Shampoo — You might not think about it much, but shampoo is an important part of your everyday routine. It's what keeps your hair clean and healthy!
Shower Shoes — A simple pair of shower shoes can be the difference between a nice, clean shower and having to do your business with someone else's grime all over you. They're cheap, they last for years, and it's worth not worrying about pathogens and other unpleasantries when you turn on that hot water.
We hope this article has convinced you that showering on the road is worth it. With these 12 ideas to get you started, you can shower anywhere! No matter where your travels take you, there will always be a way to get clean and refreshed.